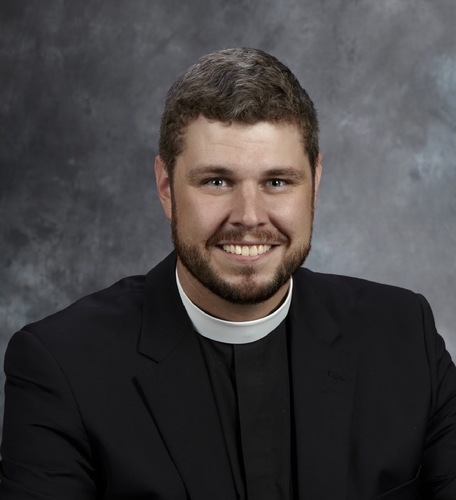 Areas of Primary Focus: Pembroke & Beachburg
I grew up on a hobby farm near the town of Thurso in rural West Quebec. Much of my youth was spent learning how to work the farm alongside my parents and sister, together with healthy doses of snowmobiling, boating and my favourite pastime, fishing.
Growing up I worshiped with the small farming congregation of St. Thomas' Silver Creek, a community of faith where four generations of my family have prayed and served. I first attended school in Buckingham, Quebec, before completing high school at Ashbury College in Ottawa. Following high school I achieved an undergraduate degree in history and political studies at Queen's University in Kingston, and later returned to Queen's to complete a Masters degree focusing on the early history of Anglicanism in the Ottawa Valley. Amidst the journey I discerned that God was faithfully calling me to priesthood, and I ultimately answered the call to attend seminary at Huron University in London, Ontario, where I achieved a Masters of Divinity. Huron is also where I met my wife and partner, Gillian.
I've had the privilege of serving our beloved Church in a number of capacities, locally, provincially and nationally. Most recently Gillian and I lived in Victoria, B.C., where I had the joy of serving as Incumbent of The Two Saints Ministry, a two-point parish situated along the beautiful shores of southern Vancouver Island. Gillian and I are grateful to now have a chance to strengthen our central Canadian roots as we minister with God's people in the Parish of the Valley.