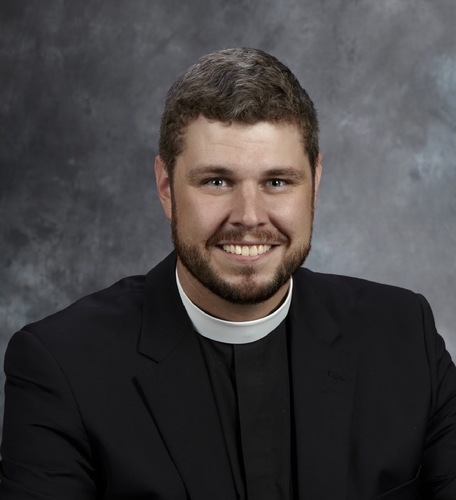 Areas of Primary Focus: Pembroke & Beachburg
I was born and raised on a hobby farm near the small town of Thurso in rural western Quebec. My summers growing up were spent helping my parents in the farm's many gardens, paddling, kayaking, and — most of all — fishing. My favourite fish to try to catch (usually unsuccessfully) are Lake Trout, Smallmouth Bass, and Pickerel.
Growing up I worshiped at St. Thomas' Silver Creek, where my parents and sister continue to worship and serve. I first attended school in Buckingham, Quebec, before attending high-school at Ashbury College in Ottawa. I then completed an undergraduate degree at Queen's University in Kingston, and later returned there to complete a Masters degree that focused on the early history of the Anglican Church in the Ottawa Valley. Along the way, I discerned that God was calling me to a different kind of ministry within our beloved Church, and ultimately answered a call to attend seminary at Huron University College in London, Ontario, where I completed a Masters of Divinity. Huron is also where I met my wife and best friend, Gillian. The rest, as they say, is history!
Most recently we lived in Victoria, B.C., where I had the joy of serving as the Rector of The Two Saints Ministry, a two-point parish situated along the beautiful shores of southern Vancouver Island. Gillian and I are grateful to now have a chance to strengthen our central Canadian roots as we minister with the people of God in the Parish of the Valley.